BTN - BRETHREN TRAINING CONFERENCE

Emmaus Bible College | Dubuque, Iowa | USA | May 31 - June 4 | 2022

Register Now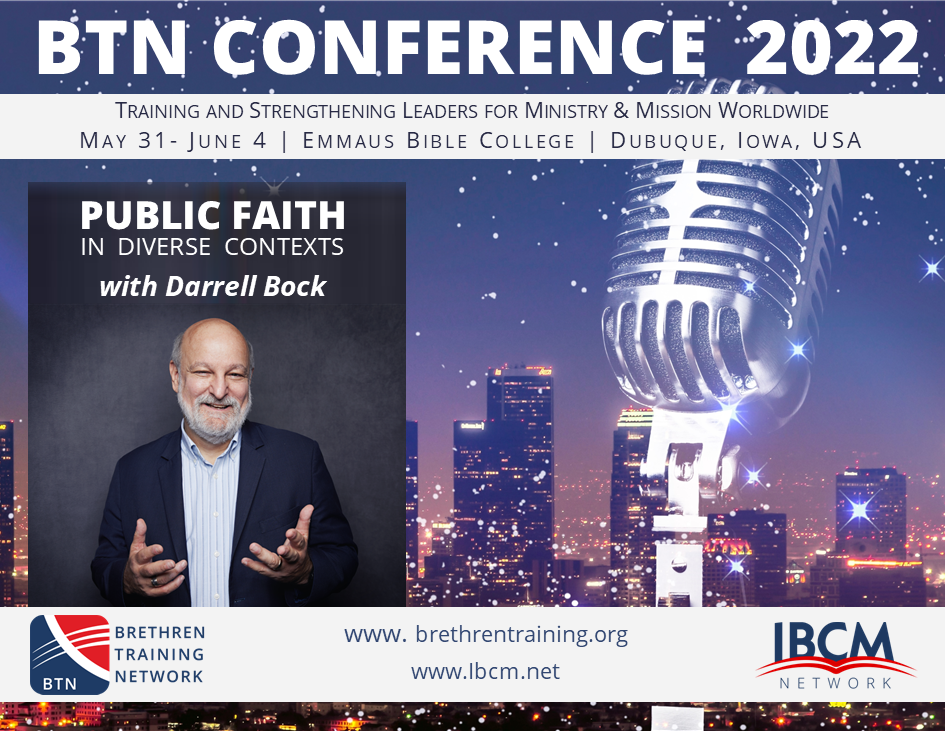 Keynote Addresses
Public Faith – with Prof. Darrell Bock
Plenary Sessions – Public Faith in Diverse Contexts
Ronaldo Magpayo (Philippines)
Shahbaz Masih (Pakistan)
Ben Mathew (USA)
Elective Themes
Accreditation |Discipleship | Preaching |Theology |Public Faith in Diverse Contexts
Conference Details:
Conference commences – afternoon May 31, 2022
Conference concludes – midday June 4, 2022
Conference Prices:
Full Conference  – US$300
Conference Only – US$180
Morning Sessions Only – US$100
Emmaus Staff & Students – US $50Daily Rate – US$60
Transport – to and from Chicago airport – US$60
EUROPEAN CONFERENCE

Postponed until Sept/Oct 2022, Dates and Location Announced Soon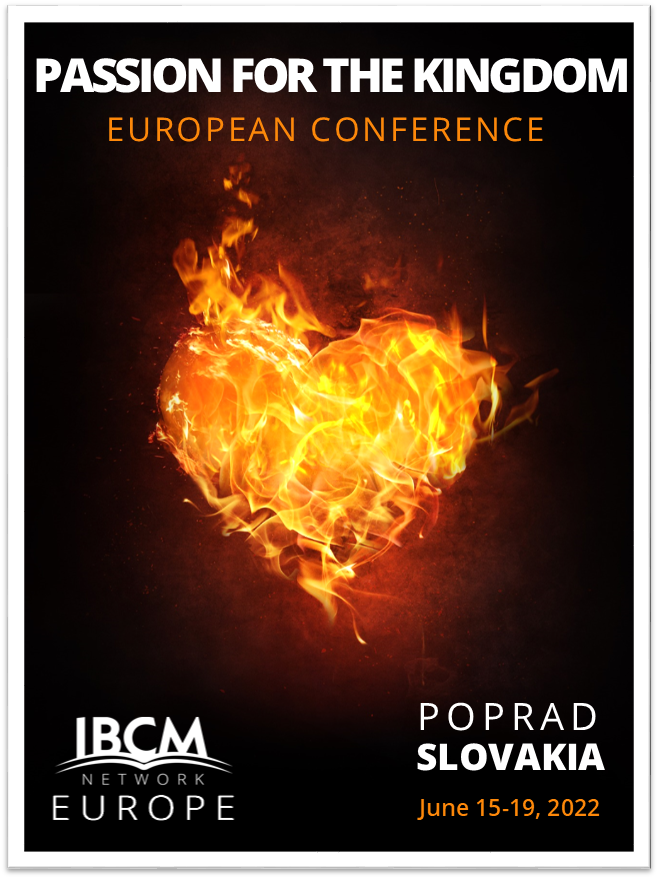 Strategic Addresses
1. Allan McKinnon (UK): INSPIRATION – The Role of The Spirit in our Kingdom Work
2. Veit Claesberg (Germany): ENVISIONING – What does the Lord show us today?
3. speaker to be announced – MOTIVATION – Finishing our race well
4. Andrezej Turkanik (Austria/Poland): KINGDOM – The place of suffering in the kingdom.
Bible Topic Sessions
1. Frederic Walraven (Netherlands): When the Holy Spirit speaks. (Acts 13)
2. Peter Kozar ( Slovakia): Seeing and hearing new things. (Acts 16)
3. Frederic Walraven (Netherlands): In light of the task. (Acts 20)
4. Speaker to be announced: With all boldness without hindrance! (Acts 28)
Elective Themes
Apologetics | Leadership | Mission | Ethics | Bible Today | Church Life
IBCM8 GLOBAL CONFERENCE

Kuala Lumpur | Malaysia | June 19-24 | 2023

(bookings open soon)