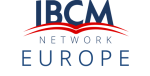 European Webinar #2
REDISCOVERING LAMENT
SIMON MARSHALL (UK)
Friday, March 26, 2021  | 18:30 London Time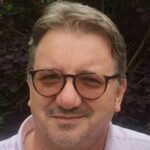 REDISCOVERING LAMENT – It is significant that the Bible has one whole book dedicated to lament. It is also significant that in the collection of songs that form the heart of worship in the Bible, the most common of the psalms is that of lament. Especially for those of us who have been born in the West, the language of lament has not been one which we have used often – or perhaps often felt the need for. The fact that for a large proportion of Christians in the West, life is generally reasonably comfortable, seems to have led to our losing our ability to deal with suffering biblically. In other words, our theology of suffering is poor. This webinar will explore how we might recapture the biblical genre of lament for today's Europe.
Simon Marshall has been a teacher, church pastor and Principal of Tilsley College in Scotland. He is now the International Director for European Christian Mission International. He was brought up in the south-east of England but has lived in the Faroe Islands, France, India and Czech Republic as well as Scotland. He is married to Dorit and they have two children and five grandchildren.
MAKING MISSIONAL DISCIPLES – In his early thirties, Jesus of Nazareth started a journey that would change the world forever. What was the first step of Jesus' earthly ministry as described in the gospels? Choosing a team of followers. There is no doubt that the Son of God was fully equipped to do the job by himself. After all, Jesus had at his disposal his Father's legions of angels (Matthew 26:53); he was not without resources. However, he chose broken men and women to participate in the most incredible rescue plan in history. This webinar will try to analyze Jesus' methodology in building his team (making disciples) and the implications for our churches today. Making disciples is a well-known concept that has inspired thousands of books and articles worldwide throughout Christian history. Nevertheless, do we practice this concept in our daily life? In our families? Churches? Bible Colleges? At work? Is the Great Commission falling into a subcategory of our church activities, or do we strive to keep this command at the centre of who we are?
Sébastien Brandt and his wife Jess have with 3 children Sharleen, Emy and Julien. They come from France and they have been living in Scotland since 2015.  Seb holds a degree in Computer Science, and a Masters Degree in Theology from LST. He is the Spiritual Development Tutor of Tilsley College as well as being one of the lecturer.  He also preaches in a lot of different Churches. As a couple, Seb and Jess have a ministry of mentoring and pastoral care. They are members of Kings Church Motherwell. Thanks to Jess's Italian roots, they all speak Italian as well as French  and English. They love traveling, going on mission trips, learning from new cultures and to spend time with friends.
WHO IS CHRIST FOR US TODAY? –The common human reaction in a time of trouble is to look how to get out of it as soon as possible. Whenever this situation lasts longer than expected, signs of discouragement and depression may threaten us. As Christians in a time of a pandemic, we are not only challenged to persevere and remain faithful, but also to make the most of this time.
In this webinar we will look at Jesus, the pioneer and perfecter of our faith, so that we will not grow weary and lose heart. Together we will explore the meaning of the three offices of Christ as prophet, priest and king for us today. Taking a fresh look at Christ will bring encouragement to our souls, strengthen our faith, and motivate us to bring Christ to a world without hope.

Frédéric Walraven and his wife Siglinda are both from the Netherlands. They have lived in Switzerland where Frederic worked as mechanical engineer. After seven years they made a career switch to become missionaries to Cameroon where they served for fourteen years in biblical teaching and churchplanting. Since 2009, they live again in the Netherlands from where Frederic has an international ministry as teacher and trainer. Together they have three children and three grandchildren.